JACKSONVILLE, Fla. — It's an afternoon witnesses say will be etched in their memories for quite some time.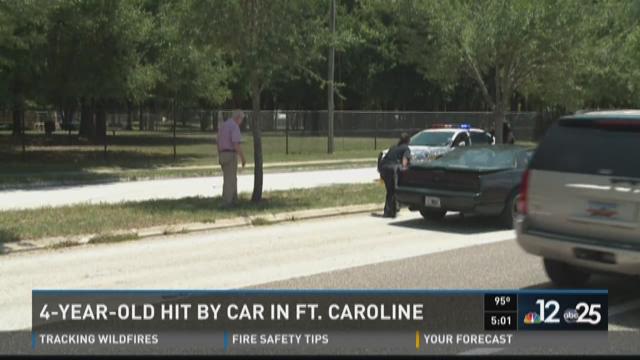 A four-year-old boy was hit by a car after running out of Victory Park in Arlington along Ft. Caroline Road.
He was taken to the hospital with life-threatening injuries. Jacksonville Sheriff's deputies say the boys head hit the ground.
"That boy was in the park one second and the next second he's fighting for his life," said Dennis Robinson who hosts baseball camps nearby.
He was among a handful of people who ran to the roadway attempting to help the four-year-old and his mother after the boy had been hit by a green Pontiac Firebird.