Fire Marshal: Man charged for lighting Arlington resident on fire | News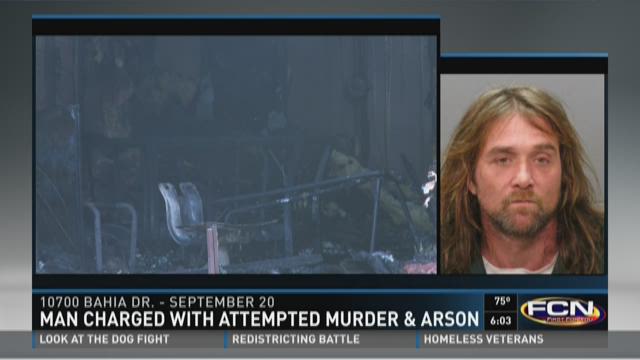 JACKSONVILLE, Fla. — A Jacksonville man has been charged Tuesday with attempted murder and arson after lighting a man he knew on fire in the man's home, officials said.
Jason Lee Wilson, 41, is accused of lighting his acquaintance on fire after dousing him in lighter fluid on September 20, according to the State Fire Marshal.
Wilson's alleged involvement in the fire on Bahia Drive that sent a man to the hospital with critical injuries, killed his dog and caused $20,000 in damages to the man's home has Wilson facing up to 30 years in prison if convicted.
The Jacksonville Fire Rescue Department arrived at the home on the 10700 block of Bahia Drive at 6:40 a.m. September 20 to find a home on fire, the State Fire Marshal said.
Firefighters learned quickly that one of the home's occupants had been lit on fire that ultimately spread to the garage area of the home. The garage had been renovated into a common room.
The home was not a total loss thanks to the fire department, but it was badly damaged.
During the investigation, the State Fire Marshal learned that Wilson knew the victim of the arson quite well, but are still working to find his motive.
He is being held in the Duval County Jail on $500,000 bond.