JSO: Child dies after being taken to hospital from Waterleaf Elementary School | News
Title (Max 100 Characters)
JSO: Child dies after being taken to hospital from Waterleaf Elementary School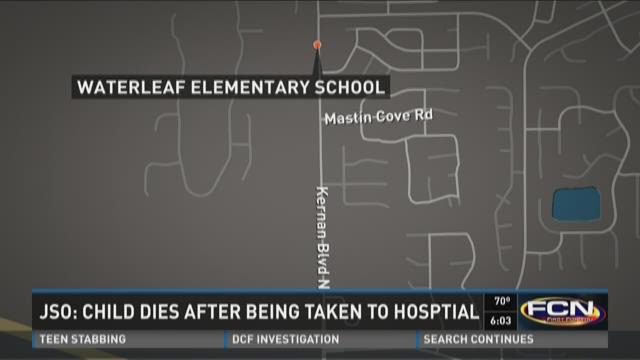 JACKSONVILLE, Fla. — The Jacksonville Sheriff's Office is investigating at a school in the city's east Arlington neighborhood Thursday following the death of a child, authorities said.
Just before 10 a.m., police were dispatched to Waterleaf Elementary School located at 450 North Kernan Boulevard after a child was transported to the hospital, according to JSO.
The child has since died, police said.
Investigators say the circumstances leading to the child's death are undetermined; however, no foul play is suspected at this time.
Homicide detectives with JSO continue to investigate.
Stay with First Coast News for updates in this developing story.