JSO: 1 critically injured in suspicious fire at Arlington home | News
JACKSONVILLE, Fla. — Authorities were called out to the scene of a blaze in Arlington at a home on the 10000 block of Bahia Drive.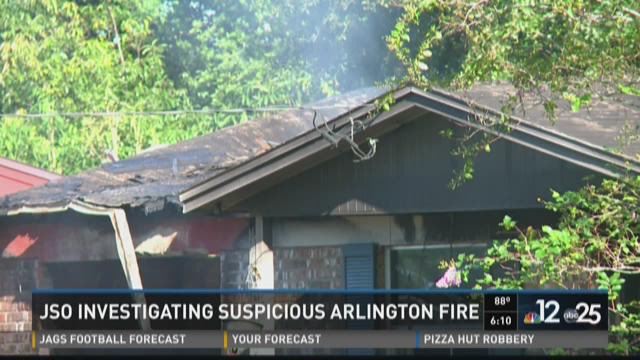 A 28-year-old black male was airlifted to UF Health with life-threatening injuries, according to the Jacksonville Sheriff's Office.
The man reportedly had excessive burns over a good portion of his body.
There were four others in the home, including a 14-year-old, who were able to get out of the burning house on their own and are unhurt, JSO said.
The victims are staying with family.
A dog at the home did not survive the fire, police confirmed.
JSO is on scene and investigating what they call suspicious activity before the fire began.
The fire broke out in a garage that had been converted to a living room. The 28-year-old unnamed victim was in that room. The other four victims were reportedly sleeping elsewhere in the home.
Police are still on scene and investigating the fire.
Below, you can see video of the flames provided to FCN by neighbors: