JSO investigating pool drowning in East Arlington | News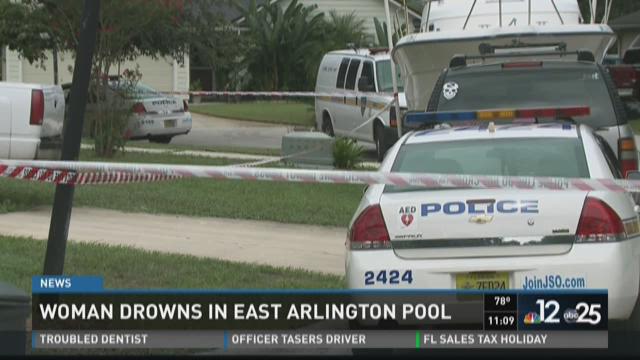 JACKSONVILLE, Fla. — The Jacksonville Sheriff's Office is currently investigating the discovery of a woman who was found at the bottom of a pool in East Arlington on Thursday afternoon.
JSO received a call around 3:12 p.m. after the female victim was found at the bottom of a pool behind a house located at 12500 Chase Creek Lane, according to police.
The victim was reportedly cleaning the pool when she somehow fell in and drowned, according to JSO.
A group of teenagers found the woman at the bottom of the pool, according to police.
JSO is currently considering it an "accidental drowning," but will continue to investigate the incident, according to authorities.
First Coast News has a crew at the scene and will update this developing story as more information become available.