JACKSONVILLE, Fla. — A woman in Arlington was jarred from her sleep Thursday night when a angry man drove his pick-up truck into her living room.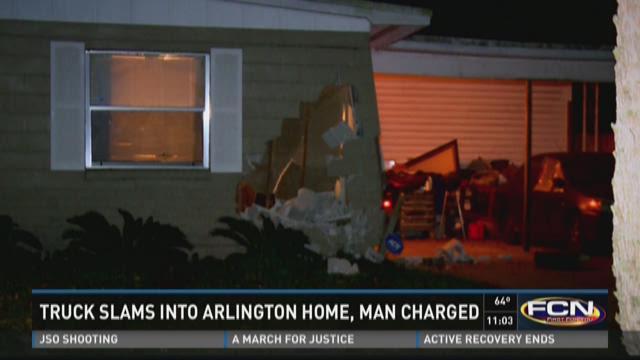 The Jacksonville Sheriff's Office says an apparent dispute between the woman's husband and Joshua John Brown led suspect to ram his truck into the cinder block home.
First Coast News spoke to the victim's husband shortly after it happened. Anthony Skobic said he his wife are lucky to be alive.