JACKSONVILLE, Fla. -- For the second time in two days, a child has been found on a local roadway wandering alone.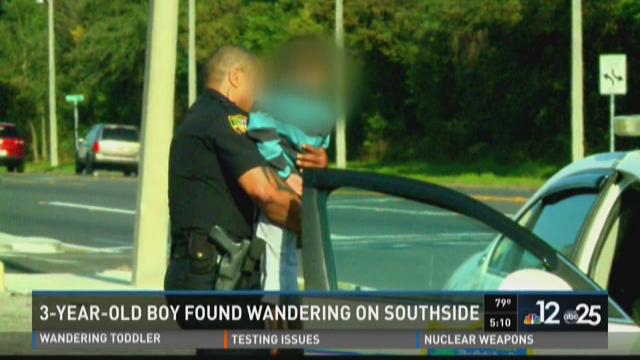 It happened Monday morning on U.S. 17 in Palatka when a toddler got away from a child care learning center through an unlocked gate.
Now, it has happened again along Beach Boulevard on Jacksonville's south side.
Around 8:30 a.m. Tuesday, witnesses called 911 after seeing a 3-year-old boy in traffic near the intersection of Carmichael Avenue.
"His parents were nowhere to be found. He was totally by himself. As a parent, I don't understand how you don't know where your child is," said Jessica Lapointe.